COVID-19 Routemap - Phase 3 Guidance for Rowing V1 - Published 10th July 2020
Following the First Minister's statement on Thursday 9th July, Scottish Rowing is pleased to publish the guidance for rowing during Phase 3 of the COVID-19 Route Map. These changes are effective from 10th July.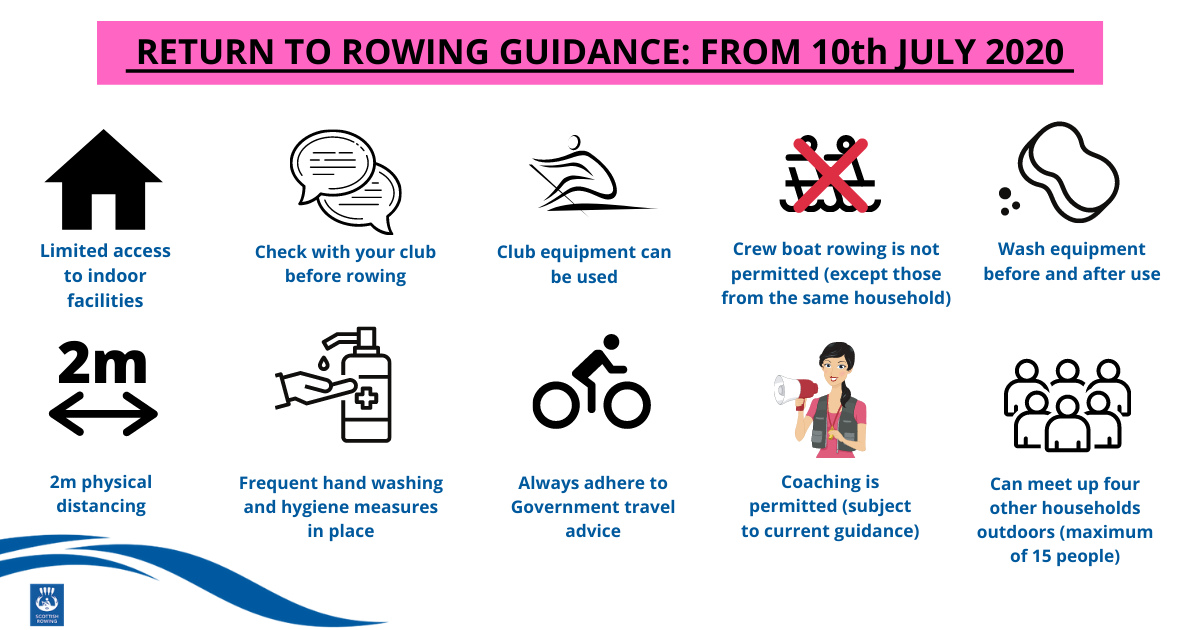 We continue to work closely with sportscotland and other Scottish Governing bodies to develop guidance to ensure rowing can take place safely. As for Phase 2, we expect there to be regular updates to this guidance to reflect the staged changes to Government guidelines throughout Phase 3. We encourage all rowers to check our website and social media channels for the latest guidance and always check with your club before going rowing.
The Phase 3 Guidelines are available to download here:
COVID-19 Route Map – Phase 3 Guidance for Rowing V1